June 2020 Progress Update
<
Half of June slipped by before I even considered checking in for an update. This month has been heavy. The fight for racial and social justice continues to dominate the headlines as I write this. The future feels so uncertain. It has been a long time since it's been this hard to guess what my life might look like next year.

Mr. Vine and I are experiencing extra uncertainty close to home. As I mentioned, I changed jobs in April. In normal times, that would have meant spending most of my week a couple hours away. With the pandemic, I've been able to work remotely from home. Delaying my move was nice, but it also led me to grow a little too comfortable. Now, Mr. Vine is looking at a job change that will put a move on the front burner again. It's all good stuff. It just requires those efforts that come along with moving.

We're deep into discussions about renting vs. buying. That's a big shift in a short amount of time. Rents are quite high for our desired type of property, in our desired area. My favorite rent vs. buy financial calculator is this one. It says we only need to stay in a house for 1-2 years to come out ahead buying. We expect to be in the new location for about four years. The buying process is more involved and will delay our move, but we don't mind the idea of somewhat diversifying our investments by putting a small chunk into real estate that we could either sell or rent in the future.

What's going on in the world, coupled with the ongoing pandemic and travel restrictions, has left me feeling uninspired when it comes to writing here. The best, most honest piece of writing each month are these progress updates. It's the one time each month that I sit down in real time and share my thoughts.

A big expense in June was booking plane tickets and some additional lodging for our holiday trip! We decided that we weren't comfortable going international this December given the continued uncertainty around the pandemic. We were able to swap out our timeshare reservation from Tenerife in the Canary Islands to a domestic location. Airfare carried a similar cost to what we planned to pay for Tenerife. We were looking forward to the Canary Islands, but the alternative we have planned is a great consolation prize. Here's hoping that it actually happens.
We also had higher than expected veterinary bills. One of our cats had a urinary tract infection that proved difficult to treat. That required a few extra visits to the vet. Grocery spending was high as we paid our annual CSA membership fee. That will mean lower grocery bills throughout the summer and into fall, but for now it drives up our total spending. We had our highest spend month of the year in June.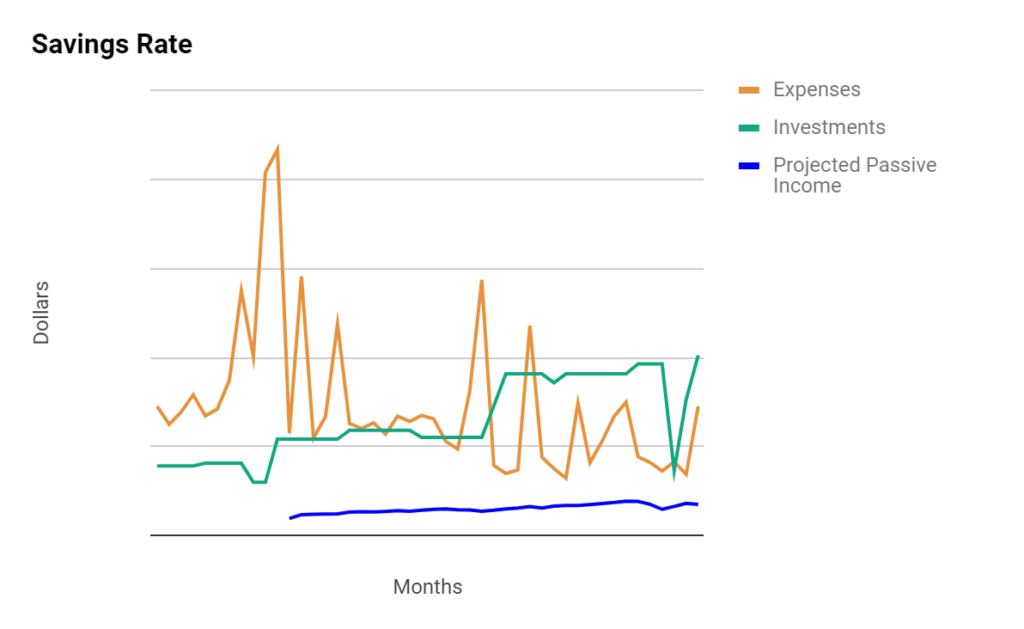 Let's check in on our June goals:
Maintain run streak
Declutter one area of the apartment

I don't recall doing this, so I probably did not.

Write a new 101 tasks in 1001 days list

Done! Here it is if you want to check it out.

No unplanned spending

This didn't exactly happen as described above. But nothing was an impulse buy or something I would classify as a want (our vacation purchase counts as planned). This result is sort of mixed.
July goals:
Maintain run streak
Make progress in search for housing in new city
Maintain current journal progress
Cross one item off 101 tasks list