Hog Heaven: The Vines order bulk pork
W
We decided to take the plunge and ordered a half pork from a local farmer early this year. It has been an incredible–and delicious–experience. One of the primary reasons I wanted pork specifically is that it is much gentler on the environment than beef. Neither of us was raised on pork, so we had concerns that we'd get tired of it or not know how to cook it. Those concerns turned out to be baseless. The pork has turned out to be so versatile, we haven't bought any other types of meat since we picked up our order from the butcher in late February. We are down to our last few pounds of things like bacon and plain ground pork. We estimate that we'll run out sometime in June. A half pork will last this couple who eats meat most nights, takes leftovers for lunch, and entertains frequently about four months.
The one thing we have a virtually infinite supply of is pork fat, that can be rendered into lard. Even though we swapped lard for butter and other fats for cooking, I still haven't used up my first batch of lard.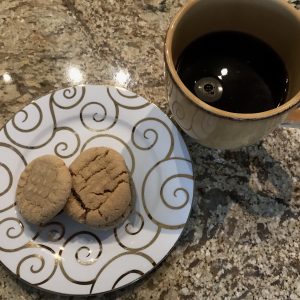 Why do we like this so much?
So many reasons! In addition to all of the feel-good environmental and economic benefits, buying bulk pork is a budget-friendly way to get high quality, pasture raised meat. To be sure, it is not the absolute cheapest way to get meat. Our farm charges $3.85 per pound based on the pig's hanging weight. The price is lower for a whole pork. Then our butcher charges for processing. There is a base price and certain cuts like ground pork, sausage links, and smoked bacon carry an extra charge. After processing, we had a fairly large pig and paid just under $7/pound for a total of 75 pounds of meat. We also requested hock and neck bones, in addition to the fat (those items were free of processing charges). The price is the same as a local butcher for a la carte, thick-cut bacon. The price is less than what we paid for occasional beef steaks ($10/pound), but more than we paid for ground beef ($4-5/pound) and for bone-in or whole chicken ($3/pound). All of these prices were from a butcher that purchases relatively local, but not necessarily pastured meat.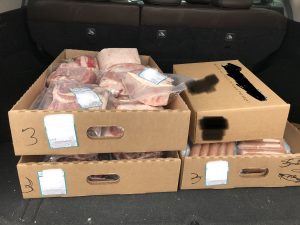 It is convenient. Shopping from our freezer saves time and gas over a trip to the grocery store. We did have some start up costs as we needed to acquire a small chest freezer. That was a one time expense, though, and in theory allows us to freeze other seasonal produce. Outside of the local growing season, we're still shopping for pantry staples and produce. But we can often stretch those trips to every two weeks. Staying out of the grocery store turns out to be a great way to save money. After the purchase of the pork, our grocery bill immediately went down significantly.
What have we cooked?
Mr. Vine is diligently working to perfect his method for bone-in pork chops. Brining is a must! The pork has really expanded Mr. Vine's cooking repertoire and I'd say it's worth it for that alone.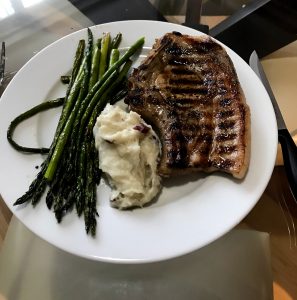 Our bacon turned out a little fatty, which led to Mr. Vine's creative solution to make a breakfast hash. We fry the bacon (3-4 strips) in a skillet on medium-high and remove it. To the fat in the pan, we add small diced potatoes (we like 2 medium redskins) and onions (1 smallish yellow onion). When the potatoes are nearly tender and the onions are browned, we add any other vegetables like mushrooms or bell pepper depending on what we have on hand (asparagus or summer squash would be good too!). If we have greens like kale or spinach, we'll add these and cook until just wilted. At this point, we divide the potato mixture into two bowls with a slotted spoon. Reduce heat to medium, then add two scrambled eggs to the pan. Cook until set. Add the eggs to the potato mixture in bowls, chop up the bacon and sprinkle on top. Feel free to shred some cheese on too.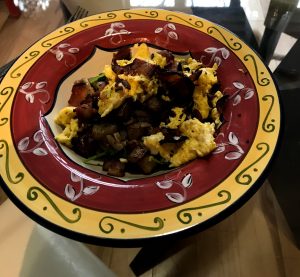 Buying custom-processed meat allowed us to get some hard to find cuts, like fresh (not smoked) ham. We ordered our ham in both small roasts and large, bone-in steaks. I plan to braise the ham roasts following an overnight brine for a special, large family meal. The ham steaks seemed trickier. Originally I planned them for breakfast like Canadian bacon, but the thick cuts and bone intimidated me. So I turned to my trusty slow cooker. An Instant Pot is also an option, but for this I think the slow cooker is better. The ham steak became Cuban-style shredded pork, which I served over black beans (cooked from dry in the Instant Pot) and rice. I've made this dish at least three times–it is so good.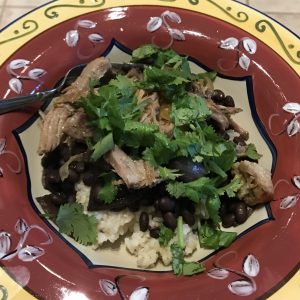 We first ran out of pork steaks, which are thin, bone in slices of shoulder meat . We used these for a Korean-style dish over rice and as carnitas, which we have used for nachos, tacos, and burrito bowls. Shoulder roasts work for these dishes, too, when feeding a crowd.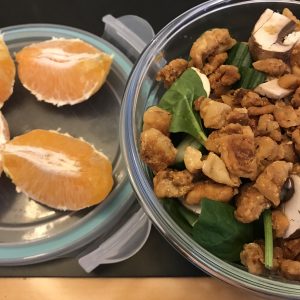 The ground pork is endlessly versatile. We've added it to pasta sauce and homemade fried rice. We've also used it as a protein for stir fry. It would be great in a meatloaf or meatballs, but we've been too lazy (and happy with other options) to do that.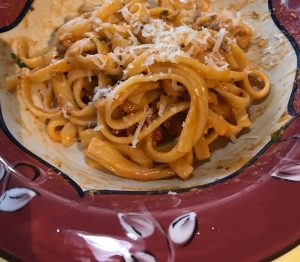 Was it worth it?
We don't think this saved us much, and it might have actually cost more because our prior meat purchases were pretty frugal. But the local, pastured pork does taste better. Guests who have been treated to a meal with it concur. We love knowing that the pigs were raised, and slaughtered, as humanely as possible. The only way to be more humane is not to eat meat at all. Knowing our farmer and the animals that feed us forces us to confront the reality that what ends up on our plate was once a live animal. We believe that mental connection is important for anyone who chooses to eat meat. We're also supporting a local family. All things considered, we've found ordering bulk local meat is worth it and we'd recommend it to others.
Let me know in the comments if you'd like to see recipes for anything we've cooked. How do you buy protein? What are your thoughts on the consumption of animals?