Is a timeshare or vacation club right for you?
<
We're back home after a lovely, relaxing vacation to Cancun and Isla Mujeres, Mexico! I had good intentions to schedule posts ahead, but packing and preparation took too much time. Then I had good intentions to write while we were on vacation, but I had some regular day job deadlines to meet. So we took a brief hiatus. We had such a great time and I can't wait to share more details about that trip.
In the meantime, though, vacation clubs and timeshares are an often-derided expenditure. Mr. Vine and I have tried at least a couple of them with varying satisfaction. I've mentioned before that we are timeshare owners and it works for us. It's even part of our retirement plan. Is it possible to be financially savvy and a timeshare owner?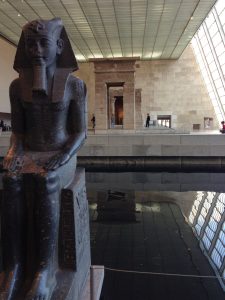 The main reason these purchases are a bad idea is because the programs go unused. It costs thousands (or even tens of thousands) up front and then is wasted. Many timeshares are so restrictive and difficult to use, so it's not surprising people don't use them. Timeshare and vacation club presentations are high pressure. If you struggle to say no or feel uncomfortable with these tactics, it might be best to avoid the presentation entirely. No matter how lucrative the "free gifts" for attending might be, it's not worth it if it will ruin your day (or longer if you make an out of budget purchase).
If you attend a presentation, consider whether you'll be willing or able to use the benefits associated with the program. Think about how flexible the program is. For example, is it a specific week in the same place every year? If it is a traditional timeshare in that sense, it might be difficult to trade the time through an exchange network if you don't want to take the same vacation in a year. Renting the time might be an option, but in most cases, is a big hassle and might not work out (even in a highly desirable location). Also evaluate the ongoing costs of the ownership. These can be anything from maintenance fees, membership dues, exchange fees, and even fees for use. One vacation club we know of essentially provides a discounted rate, but very little actual free time to use. Compare the ongoing costs to what you typically budget for vacations each year. Add in the upfront purchase price and think about how long it will take to break even based on current vacation spending.
If you are uncertain, but interested, inquire about a sample type of package. These offers are typically presented after you've said no to everything else. The cost is fairly minor–usually equal to about one vacation. It can be a good way to test drive the program to see whether you like it. It's also useful to evaluate whether the program is user friendly and whether it delivers on the sales pitch promises. If you don't like it, or don't use it, the amount you've "lost" is probably minimal. Never, ever, under any circumstances finance the purchase of a timeshare. Paying interest will almost certainly wipe out any savings you'd realize. You should never finance a vacation. Experiences are important, travel is important. But you simply need to find a cheaper way to do it if you can't pay cash for it.
Why would you be interested in a timeshare?
A common tactic in the sales pitch is that it will save you money to "own" your vacations rather than "rent" them by booking hotels. Mr. Vine and I don't believe this to be true. It is very uncommon to actually save money by spending thousands. Even buying a house to live in is often more expensive than renting.
But there is more to our lives than saving every available penny. Our timeshare ownership is beneficial in two ways. One, it is a form of travel hacking where we spend less per trip. Two, it encourages us to travel more (not a money saver, but a life enhancer).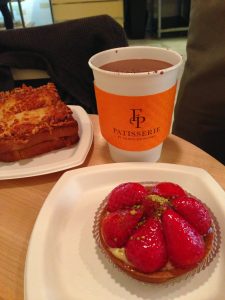 How timeshares can be a travel hack
We like timeshare vacationing because we prefer staying in condos over hotel rooms. There are some exceptions, but in general, we enjoy having a kitchen and the extra space. Sometimes we'll bring friends or family along on vacation and find that a 2+ bedroom condo is preferable to separate hotel rooms (or crowding into one). Travel hack method #1: staying in a suite-sized space for less.
Having a kitchen saves us money on food. Even on a short trip, we can pick up breakfast items like yogurt and fruit, a loaf of bread, and some deli to make quick breakfasts and lunches. On longer trips, we can get more elaborate with meal preparation. A grocery store breakfast saves at least $10 per person per day. Lunch is the same or more. We also typically buy alcohol, too. Watching sunset on the beach from our condo balcony with a bottle of wine saves $20+ over doing so at a local restaurant or bar. Travel hack method #2: save money with a kitchen.
Our timeshare is flexible because we can travel to a variety of destinations without paying an exchange fee. Our main ongoing cost is annual maintenance fees. Those costs are less than what we'd spend for the equivalent number of nights in an average-priced hotel. Whether or not the timeshare condos are "nicer" is subjective. We've never been disappointed by the locations.  But in many cases, the amenities / facilities aren't luxurious (although always comfortable and adequate). We have the opportunity to be creative with how we use our available time to squeeze more days or stay in larger places where we can ask family and friends who are tagging along to contribute. This helps offset our maintenance costs. Travel hack #3: fixed spending on lodging each year.
Mr. Vine wants to take a trip every year over the Christmas holiday because of his work schedule. This is a notoriously expensive time for hotels and especially flights. We routinely book our timeshare at this time. Availability can be a challenge, so we reserve our spot far in advance, go to a larger or less popular place, or stalk last minute availability for cancellations. This frees up more travel budget for airfare. Travel hack #4: savings on peak travel dates.
Life Enhancement
In order to use up all of our available time, we've taken trips when we otherwise would not have. During the year Mr. Vine was unemployed, we took a vacation to Orlando using miles for the plane tickets and staying in a condo through our timeshare. That was probably a $2500 trip with flights and lodging that we wouldn't have been able to afford at that time. We picked up some food from my in-laws (who live in Florida), borrowed a car from them, and paid for a day at a theme park.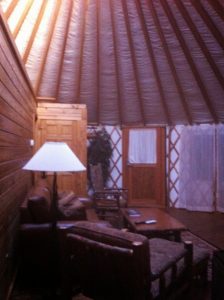 While I was in grad school, we traveled to Virginia on one of my breaks and stayed in a yurt. We toured Monticello (Thomas Jefferson's home), Montpelier (James Madison's home), and Virginia wine country. Without the timeshare, this destination might never have been on our radar. Instead, we had very memorable road trip at a time when we desperately needed to reconnect. The novelty of the destination enhanced the adventure as it was new to both of us. Aspirational trips are great, but sometimes we love the surprise of stumbling upon unexpected wonder.
Our timeshare has a location in Miami, not far from where we stayed on the first part of our honeymoon. This is one place we return to again and again. It feels like a second home for us. It's nice to have this destination available, but it is equally nice to be able to mix things up. Without our timeshare, we wouldn't revisit our honeymoon location as often. It's good for our marriage to continually revisit those early newlywed days.
Separately from our timeshare, we recently bought a short term vacation club that gives us discounts on certain luxury resorts. The value of this purchase is questionable because we usually have to pay if we want to stay. The locations all require a flight, so it isn't as convenient as our timeshare. We're in the process of deciding whether we want to renew for more time or let it expire. But in the life enhancement category, we've primarily used this to make multigenerational trips affordable on a skinny budget. We took advantage of some free nights with this club on our recent trip to Mexico. One of those resorts wowed us so much that we're seriously considering incorporating this into our long term travel plan.
From the beginning, travel has been one of the threads binding Mr. Vine and I together. Owning a timeshare nudges us to take more trips and to explore more places. The examples in this post are just a handful. We think the best reason to buy a timeshare is that you want to take more vacations and you can afford to do so. Just make sure it's the right fit and that it makes some level of financial sense.
Have you considered a timeshare? Bought one? Did you love it? Hate it? Find it worthwhile? Why or why not? Share in the comments.